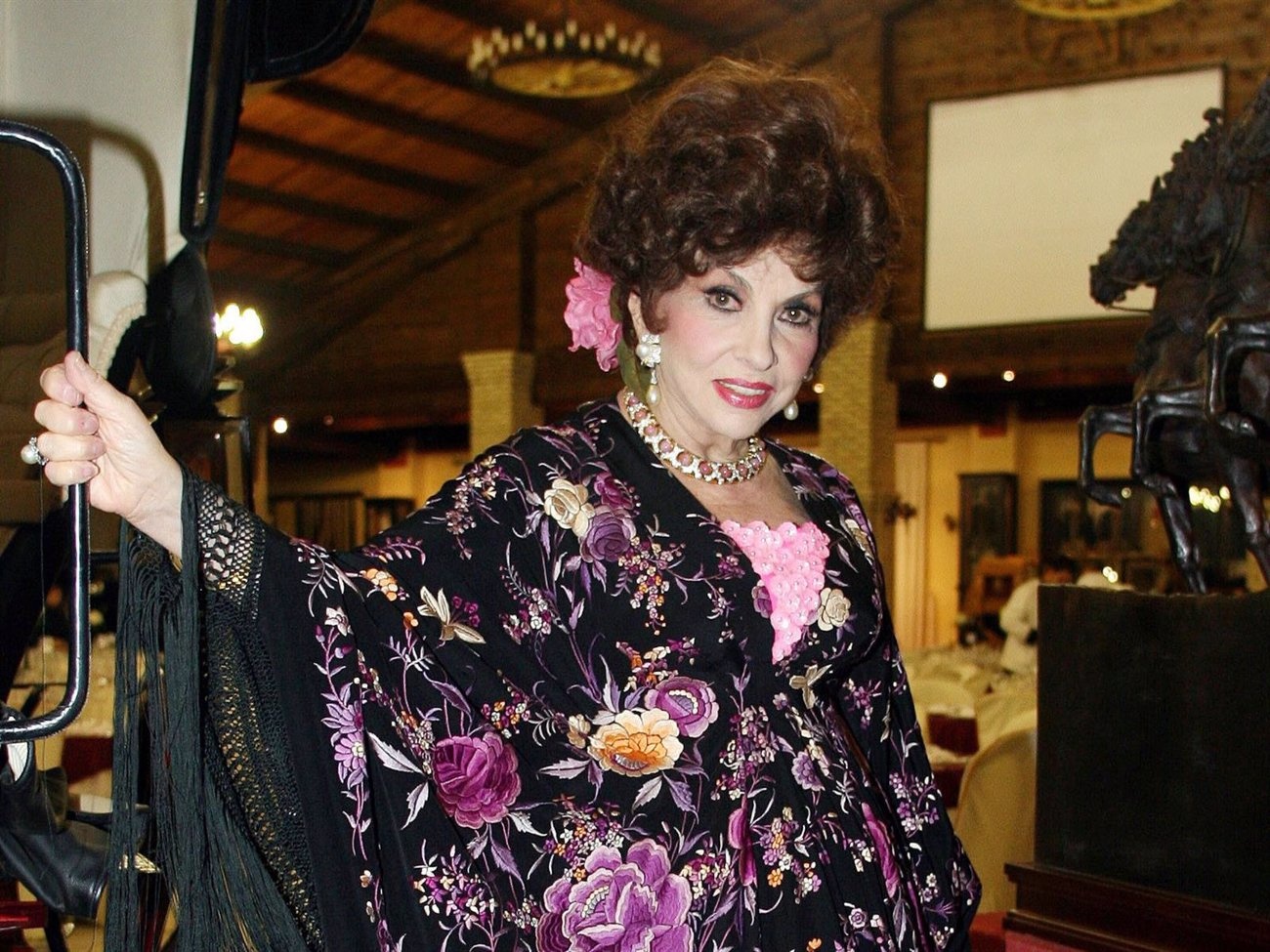 Gina Lollobrigida, the muse of Italian cinema, died on Monday at the age of 95. This was reported by the Italian news agency Ansa. The actress, best known for her role in 'Bread, love and fantasy' rose to fame in the 50s and came to participate in more than 60 films with stars like Frank Sinatra, Humphrey Bogart and Marcello Mastroianni, among others.
Born in 1927 into a wealthy family in Subiaco, in central Italy, Luigia Lollobrigida moved to Rome at the age of 20 to begin her studies in Fine Arts. After coming second in the Miss Rome pageant, she entered the Miss Italy contest where Lucia Bose won first place. Thanks to this, the young woman got a chance in the Roman studios of Cinecittà, playing small roles.
Three years later, Luigia received an offer from the millionaire producer Howard Hughes, so she had to settle in Hollywood for a while. After her return, she managed to become one of the most acclaimed actresses in the film world in Italy and throughout Europe, winning a multitude of awards for her performances in films, series and theaters.
On the other hand, her private life has always been in the news. It was in 1949 when she married Milko Skofic, a Yugoslavian doctor with whom she had a son, Andrea, and from whom she divorced in 1971. In addition, Lollobrigida had a relationship with Spanish businessman Javier Rigau, 34 years younger than her, whom she finally denounced for fraud and false documentation for the marriage «by proxy» they contracted in 2010.
This 2022, the Italian actress was in the news again when she tried her luck in politics, running as a candidate for the Senate in the general elections held in the country on September 25.
SOURCE: (CHANCE)