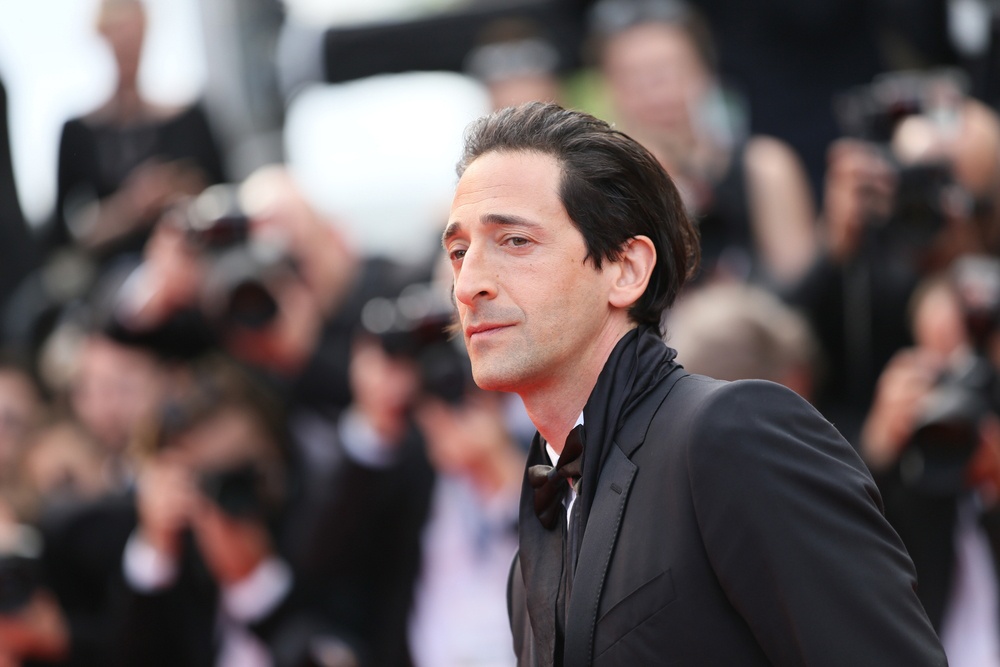 Adrien Brody
Adrien Brody is an American actor, born April 14, 1973 in Queens, New York. He is known for his versatility and his ability to immerse himself in the roles he plays. He rose to fame with his acclaimed performance in the film «The Pianist», for which he won the Academy Award for Best Actor, becoming the youngest actor to receive this recognition in that category. Brody has appeared in numerous notable films, spanning genres from drama to action. His ability to convey emotion and his screen presence have made him one of the leading actors of his generation.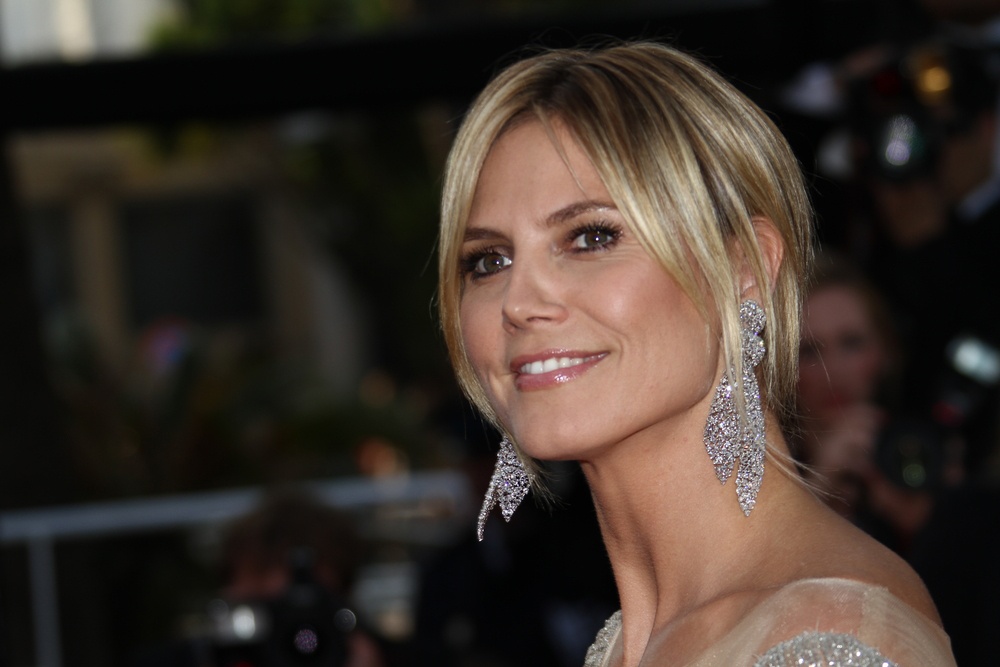 Heidi Klum
Heidi Klum is a German model, presenter, businesswoman, fashion designer, television producer and actress. She was born on June 1, 1973 in Bergisch Gladbach, West Germany. She became famous for being one of the Victoria's Secret Angels and for posing for magazines such as Elle or Sports Illustrated. She has also participated in films such as Blow Dry or Ella Enchanted and in TV shows such as Project Runway or Germany's next Topmodel. She is married to musician Tom Kaulitz and has four children.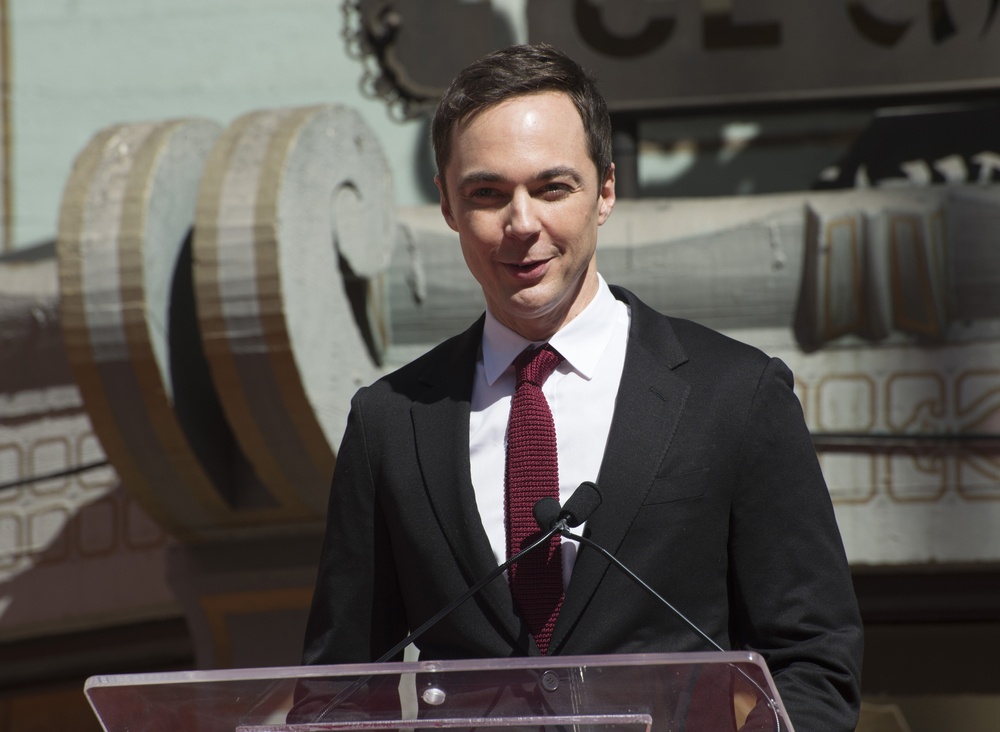 Jim Parsons
Jim Parsons is an American actor, born March 24, 1973 in Houston, Texas. He is known worldwide for his role as Sheldon Cooper in the hit television series «The Big Bang Theory». His interpretation of this eccentric and brilliant scientist earned him four Emmy Awards and a prominent place in popular culture. Parsons has demonstrated his versatility in other projects, appearing in plays, films and other television series. His ability to convey humor and the uniqueness of his characters has made him one of the most beloved and recognized actors in the industry. In addition to his acting talent, Parsons is an advocate for the LGBTQ+ community and has used his platform to promote inclusion and equality.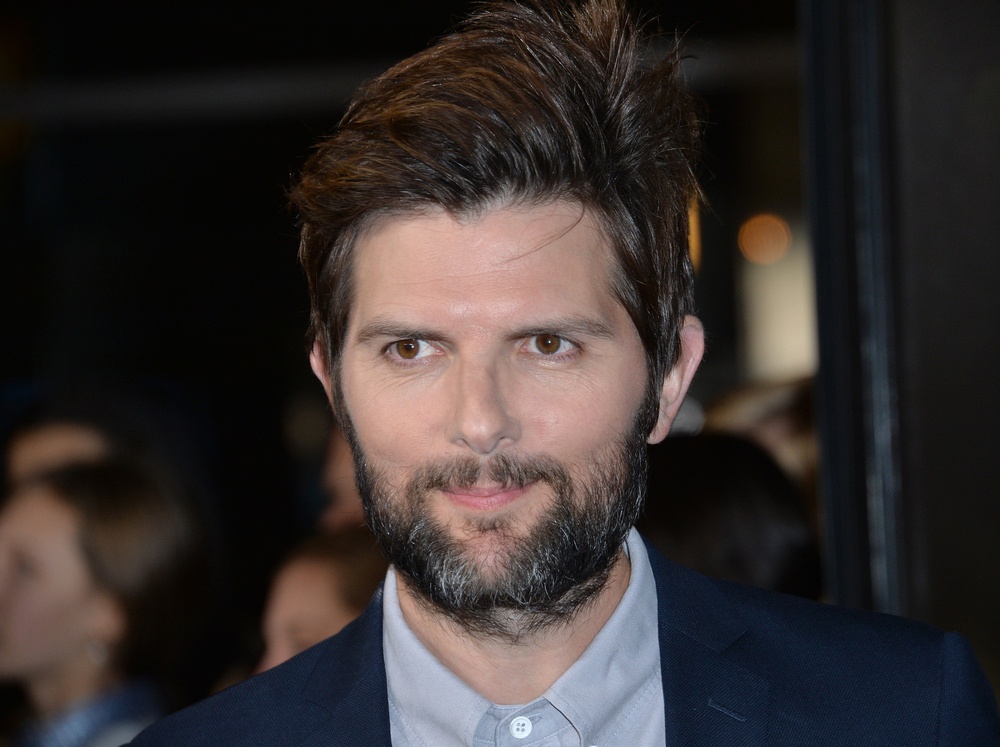 Adam Scott
Adam Scott is an Australian actor, born April 3, 1973 in Santa Cruz, California. He is known for his versatility and ability to play a wide range of characters. He rose to fame with his role in the hit television series «Parks and Recreation,» where he played the charismatic Ben Wyatt. Scott has appeared in numerous films, excelling in genres ranging from comedy to drama. His talent has been recognized with awards and nominations, and he has left a lasting impression on the entertainment industry.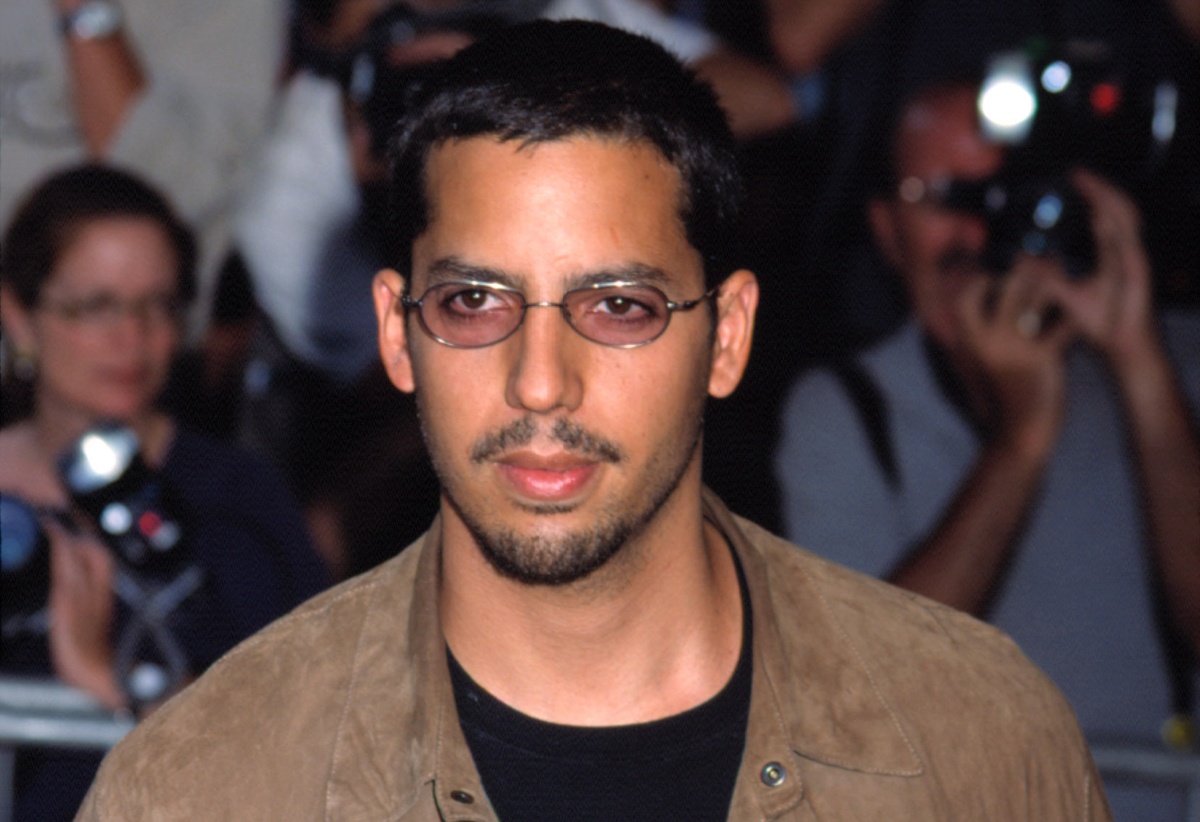 David Blaine
David Blaine is an American illusionist and performance artist, born April 4, 1973 in Brooklyn, New York. He is famous for his incredible magic acts and extreme challenges. Blaine has performed feats such as staying buried alive, remaining suspended in a glass box for weeks at a time, and performing illusionist tricks that defy logic and reality. His unique style and daring approach have captivated audiences around the world. Blaine has stunned people with his innovative performances and has redefined the art of illusionism in the 21st century.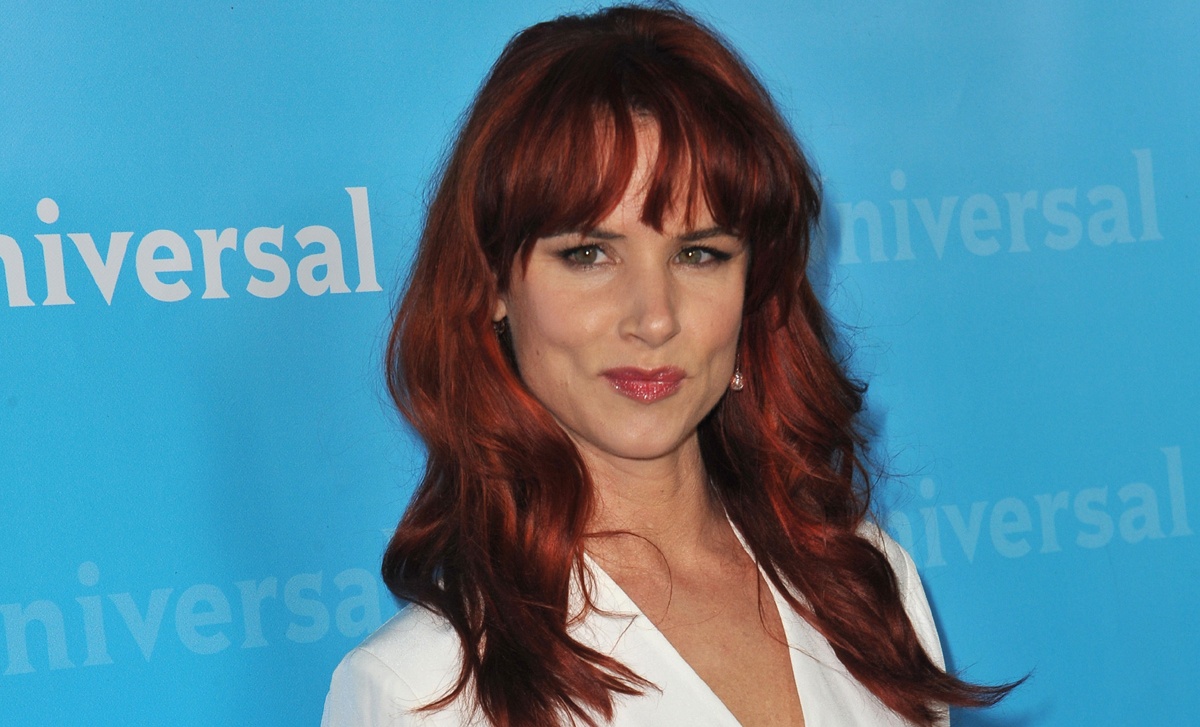 Juliette Lewis
Juliette Lewis is an American actress and singer, born June 21, 1973 in Los Angeles, California. She is known for her energy and her ability to play eccentric and memorable characters. She rose to fame with her breakout performance in the film «Natural Born Killers» and has since appeared in numerous films and television series. In addition to her acting career, Lewis is a talented singer and leader of the rock band Juliette and the Licks. Her energetic music style and charisma on stage have earned her accolades in the music industry.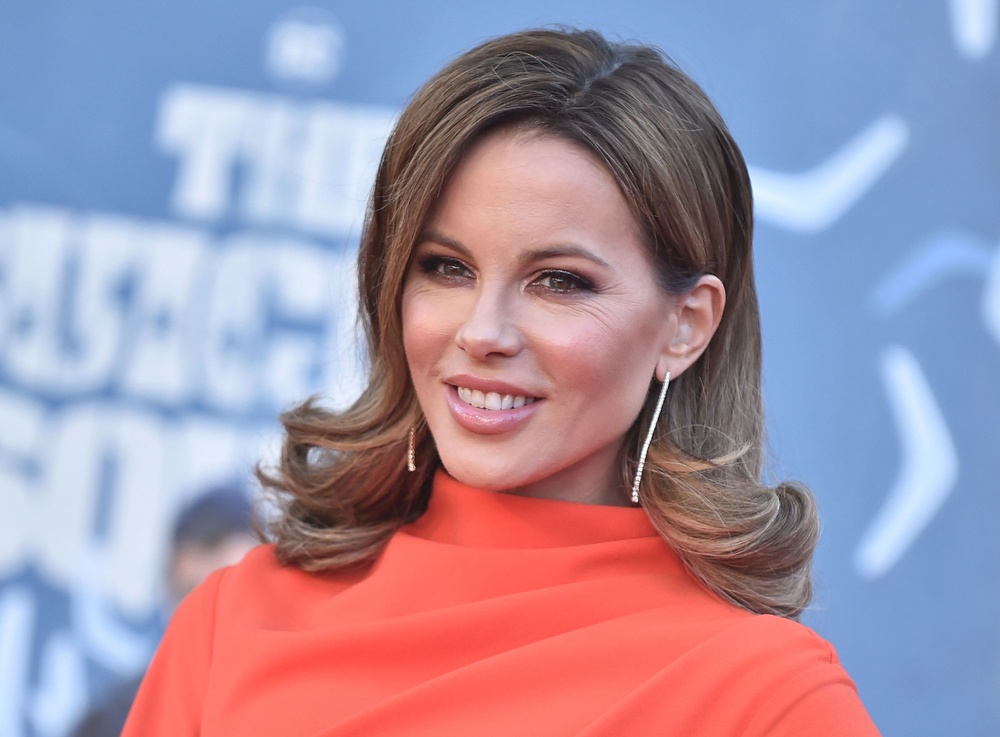 Kate Beckinsale
Kate Beckinsale is a British actress and model. She was born on July 26, 1973 in London, England. She is the daughter of actors Richard Beckinsale and Judy Loe. She studied French and Russian literature at Oxford, but dropped out of college to pursue a career in acting. She is known for her roles in films such as Much Ado About Nothing, Underworld, Serendipity and Pearl Harbor. She has also worked in television and theater. She has a daughter with actor Michael Sheen and was married to director Len Wiseman.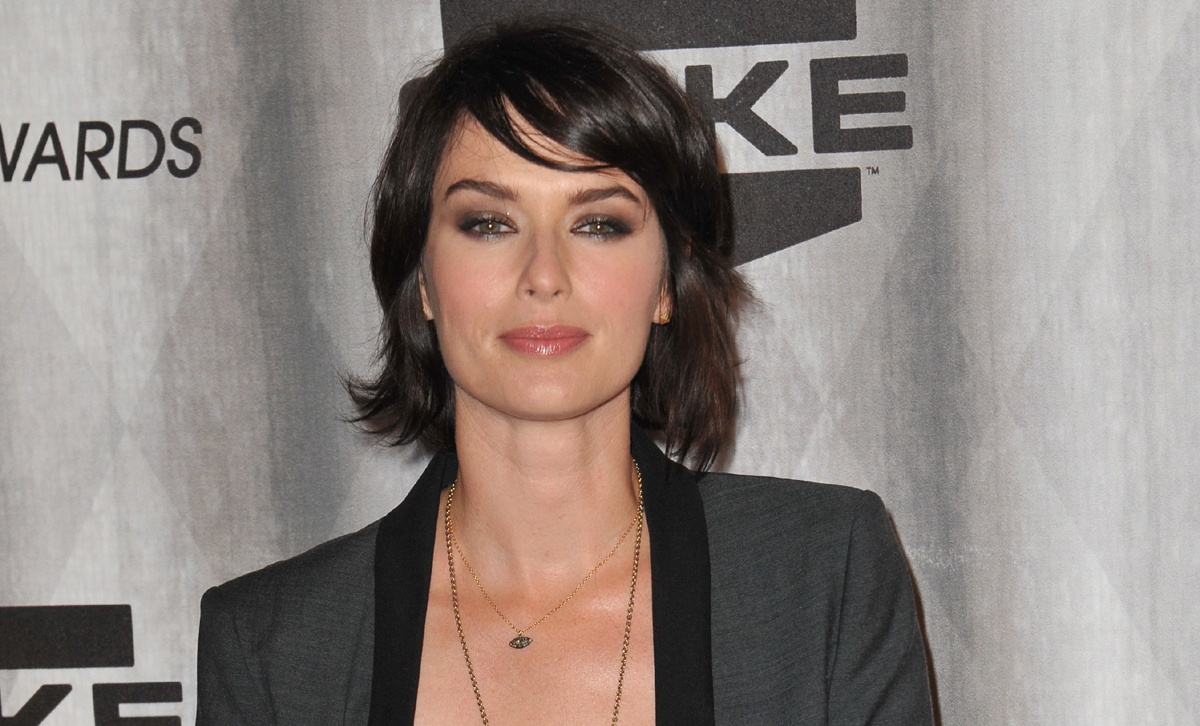 Lena Headey
Lena Headey is a British actress, born on October 3, 1973 in Bermuda. She is widely known for her role as Cersei Lannister in the hit television series «Game of Thrones,» for which she received multiple accolades and award nominations. Headey has appeared in numerous films and television series, demonstrating her talent in genres ranging from drama to action. In addition to her acting, Headey is also an advocate for women's rights and has used her platform to advocate for important social causes.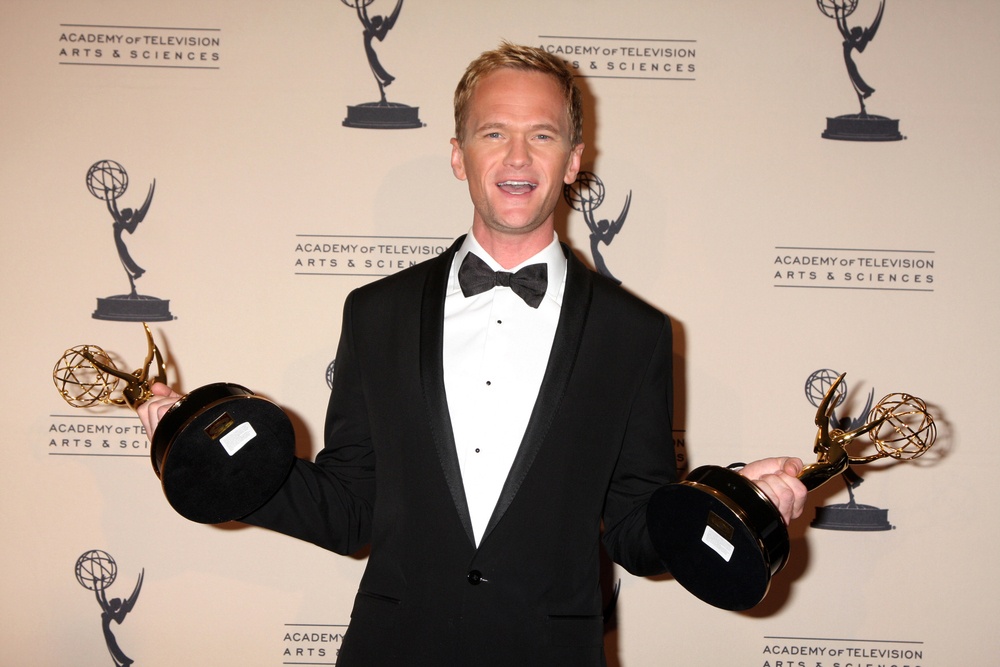 Neil Patrick Harris
Neil Patrick Harris is an American actor, singer, writer, producer and presenter. He was born June 15, 1973 in Albuquerque, New Mexico. He became famous for playing Doogie Howser in the series Doogie Howser, M.D. and Barney Stinson in How I Met Your Mother. He has also appeared in films such as Starship Troopers, Gone Girl and the Harold & Kumar saga. He has won five Emmy Awards and a Tony Award for his role in the musical Hedwig and the Angry Inch.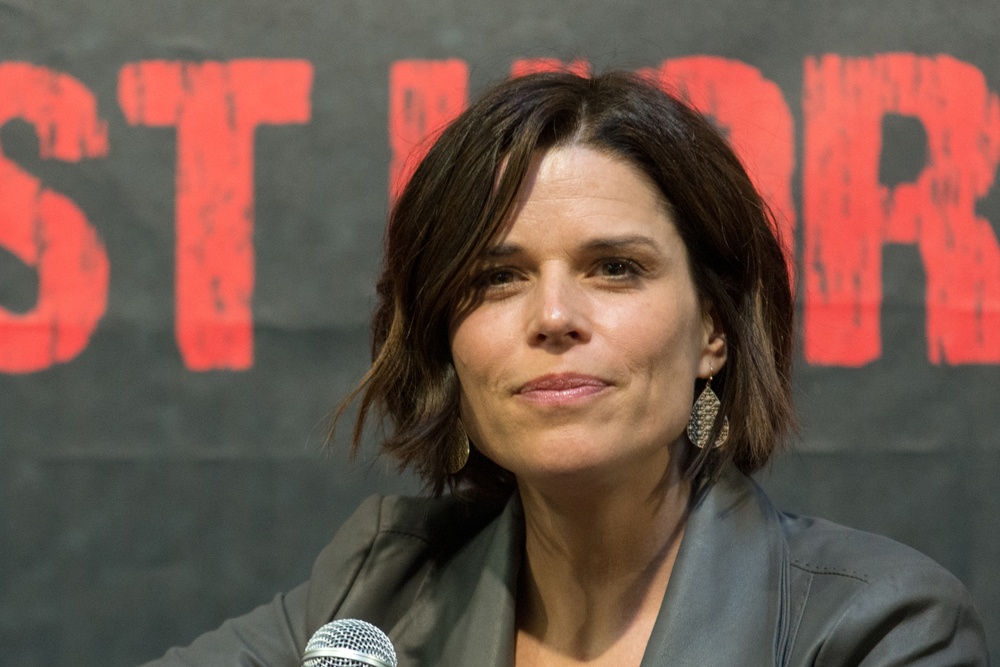 Neve Campbell
Neve Campbell is a Canadian actress. She was born on October 3, 1973 in Guelph, Canada. She is the daughter of a teacher and a psychologist. She began her career as a ballet dancer, but had to quit because of an injury. She rose to fame for her role as Julia Salinger in the series Party of Five and for playing Sidney Prescott in the Scream saga. She has also worked in films such as Wild Things, The Company and Skyscraper.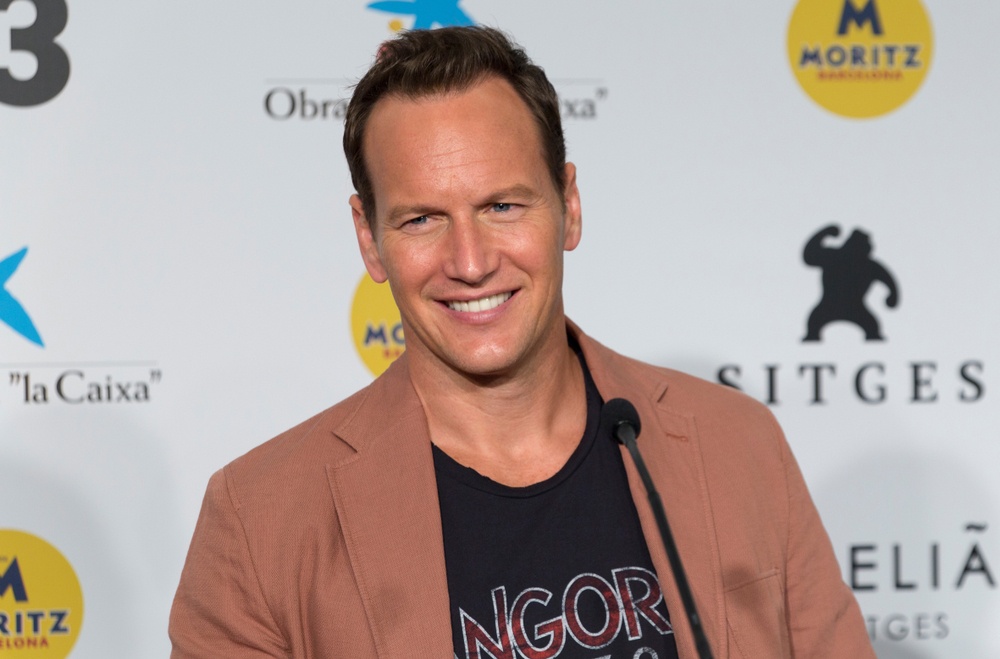 Patrick Wilson
Patrick Wilson is an American actor and singer, famous for his role as Ed Warren in the horror film universe of The Conjuring. He began his career in 1995, performing in Broadway musicals. He has been nominated twice for the Tony Award for his roles in The Full Monty and Oklahoma! He has also appeared in television series such as Angels in America and Fargo, and in films such as Phantom of the Opera, Watchmen, Insidious and Aquaman. Wilson was born in Norfolk, Virginia, on July 3, 1973, and grew up in St. Petersburg, Florida.
Pharrell Williams
Pharrell Williams is an American singer, rapper, songwriter, actor and record producer. He was born on April 5, 1973 in Virginia Beach, Virginia. He is known for being part of the duo The Neptunes with Chad Hugo and the group N.E.R.D with Hugo and Shae Haley. He has produced and collaborated with artists such as Daft Punk, Robin Thicke, Michael Jackson and Madonna. His song «Happy» was a worldwide hit in 2013. He has won seven Grammy Awards and has a star on the Hollywood Walk of Fame.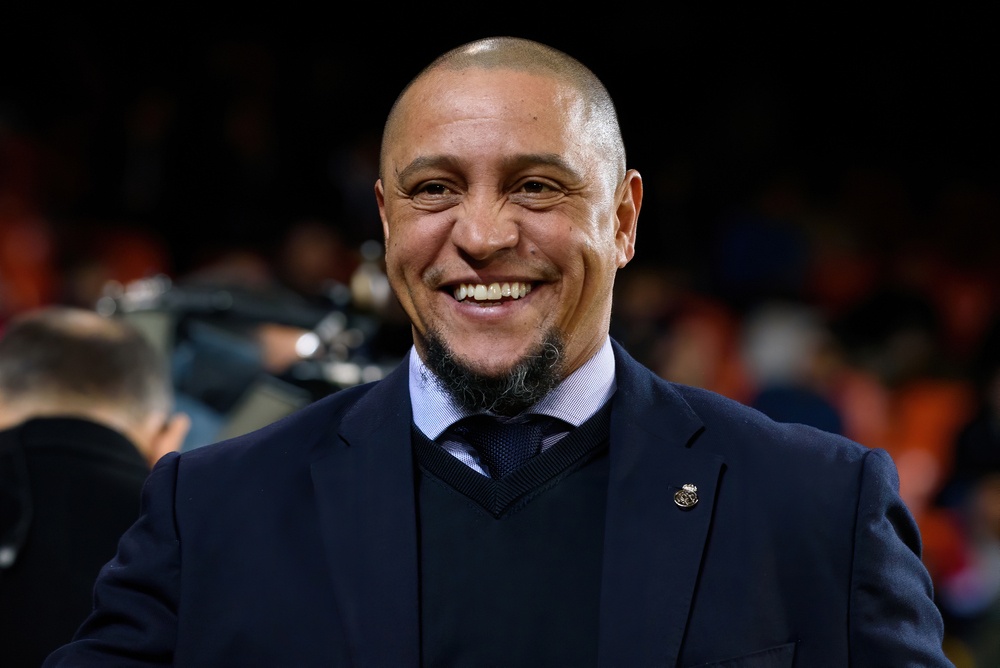 Roberto Carlos
Roberto Carlos is a renowned former Brazilian footballer, born on April 10, 1973 in Garça, Brazil. He is widely considered one of the best left-backs of all time. During his career, he played for prominent clubs such as Real Madrid and Inter Milan, and represented the Brazilian national team on multiple occasions. Roberto Carlos was known for his speed, power and ability to take free kicks with an impressive curve. He won numerous titles, including the FIFA World Cup in 2002. His charismatic style of play and his contribution to soccer have made him a legend of the sport.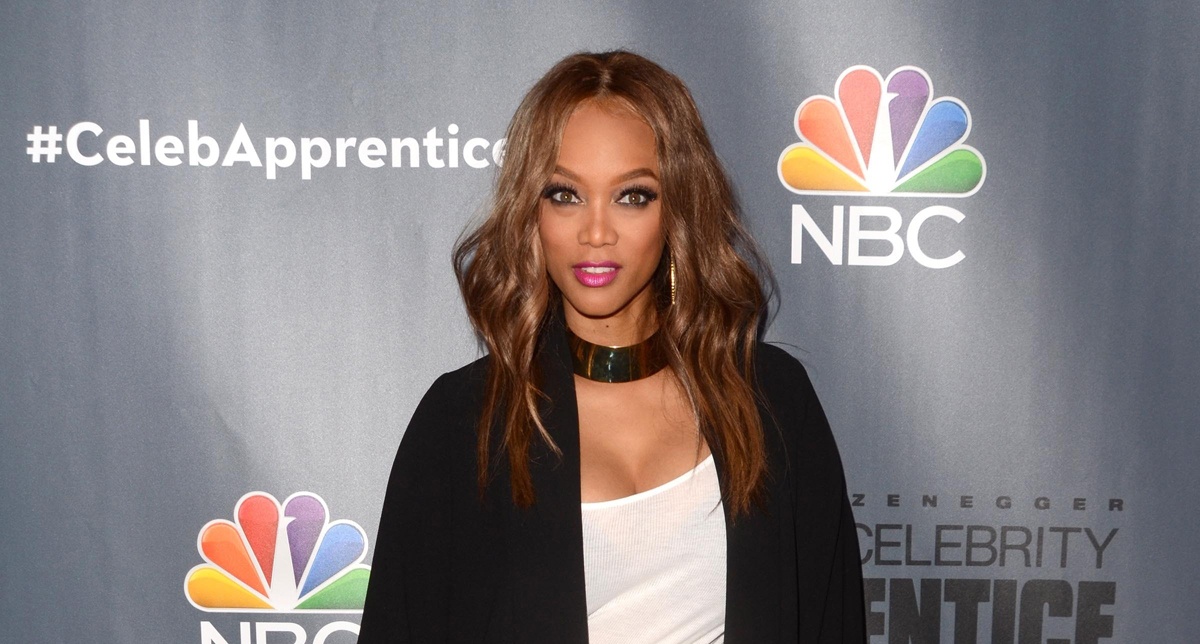 Tyra Banks
Tyra Banks is a successful American supermodel, television host, entrepreneur and producer. Born on December 4, 1973 in California, Banks became one of the most recognized supermodels of the 1990s, modeling for leading fashion brands. Subsequently, she embarked on a successful career in television, where she is known for hosting and executive producing the reality show «America's Next Top Model». In addition, Banks has dabbled in acting, writing and entrepreneurship, launching her own line of beauty products and clothing.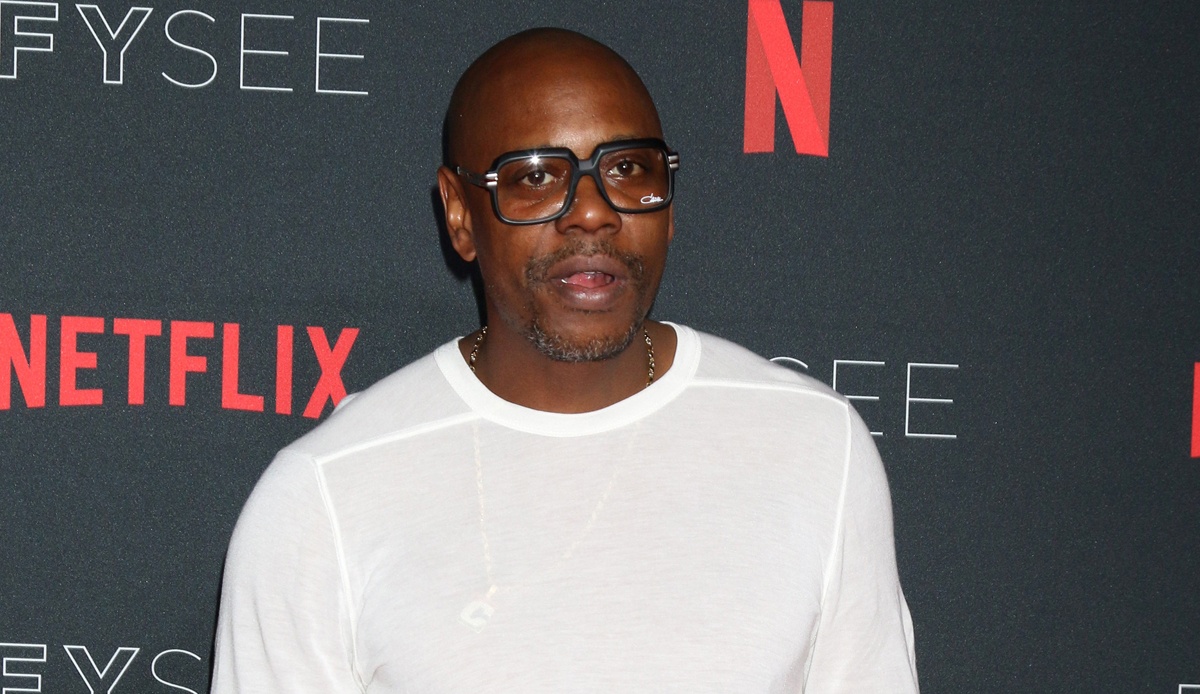 Dave Chappelle
Dave Chappelle is a renowned American comedian, actor and writer. Born on August 24, 1973 in Washington D.C., Chappelle became famous for his unique style and his satirical and provocative humor. He is best known for his hit television show «Chappelle's Show,» which aired from 2003 to 2006 and became a cultural phenomenon. His bold approach and ability to tackle sensitive topics have generated controversy, but he has also received praise for his intelligence and honesty. Chappelle has influenced a generation of comedians and continues to be an influential figure in the entertainment industry.